Summer vacation is off to an excellent start with lots of great summer fun and family-friendly events to explore in and around Calgary. And there is fun stuff beyond pools and slash pads! Whether you're a music lover, an appreciator of books, art, and theatre, or a cowpoke at heart, there is no shortage of fun to be had in Calgary this July!
Competitive Reading
Ultimate Summer Challenge with the Calgary Public Library | calgarylibrary.ca
June 1 – August 31
The Calgary Public Library is inviting kids 0-12 and teens 13-17 to kick off their summer with a good book with the CPL Ultimate Summer Challenge and Teen Takeover programs. Users can register with their free library card to collect badges for every reading milestone, activity, and online program they complete. For families and kids 0-12, badges will take you across a challenge map and, upon completion, you'll be entered to win awesome prizes like book packs, iPads, keepsake totes, and gift cards. For teens, each badge earns a ticket into the grand prize draw for great gear like Chromebooks, iPads, and $500 gift cards to Best Buy, Indigo, and DoorDash.
Make Music
Free Visits to Studio Bell | studiobell.ca
July 1 – 25
In honour of their 5th anniversary and thanks to ATB, Studio Bell will be offering free admission to visitors for most of the month of July. Visit the Canadian Music Halls of Fame for up-close glimpses into the work of artists like Jann Arden, songwriters like Buffy Sainte-Marie, and country music Hall of Famers like Paul Brandt. Make your own music at one of the hands-on exhibits on level four, and don't forget to visit the Rolling Stones' mobile recording studio at Studio Bell's west block!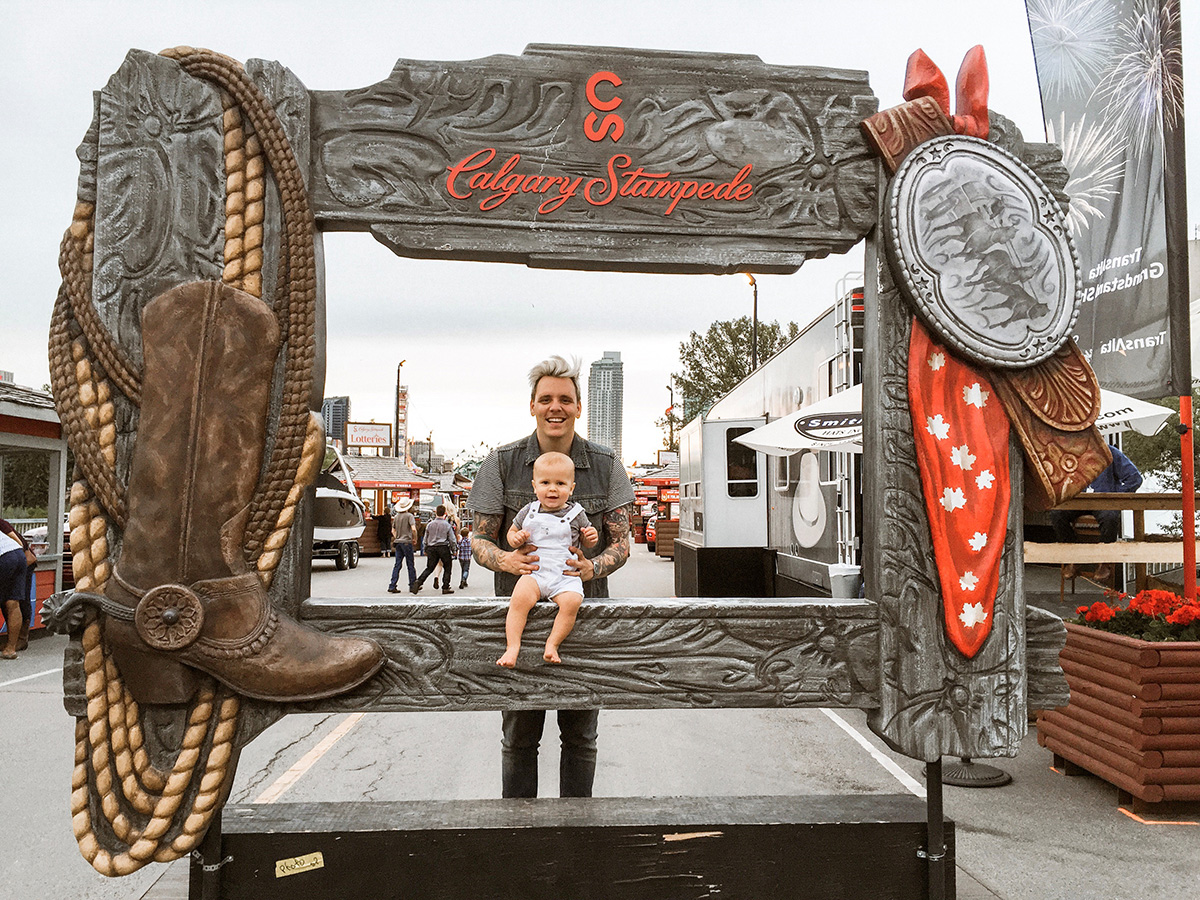 Saddle Up
Calgary Stampede | calgarystampede.ca
July 9 -18
The Greatest Outdoor Show On Earth is back in the saddle for 2021! Covid protocols will be in place to make sure you have a safe and memorable visit to your favourite attractions including the midway, the rodeo, the dog bowl, Elbow River Camp, the Stampede Summer Stage, and more. If you're looking for a great way to save money during your visit, head to Costco to purchase $50 Stampede Bucks for $39.99 and to Safeway, Sobeys, or IGA to snag a Ride All Day wristband for $39.99 + GST. Check out the website here to get your free admission ticket on Family Day (Friday, July 9) while supplies last. Community Day takes place on Wednesday, July 14 and all kids get in free!
Visit the Stampede website to get your ticket to the free pancake breakfast on Community day as well!
Movie Magic
Drive-In Movies
All Summer Long!
Who doesn't love the nostalgia of a drive-in movie? Luckily for Calgarians, there are three great options to check out your favourite films from the comfort of your car. Whether you visit Grey Eagle Drive-In, The Drive-In at Telus Spark or Motor Nights Drive-In, your family is sure to have a fantastic time taking in a flick and munching on delicious snacks from the concessions and food trucks! There's a great mix of popular throwback movies and newer favourites to choose from. Grey Eagle Drive-In is also offering concert experiences, including a Spice Girls tribute concert, Men Without Hats, and more.
Folk Fest Fun
Calgary Folk Fest's Summer Serenades | calgaryfolkfest.com
July 22 – 28
Although the Folk Fest of years past has been a multi-stage festival experience, in order to safely bring Calgarians together to enjoy their favourite artists, this year's festival will be a multi-day concert series with limited capacity. Attendees will be seated on "home base" tarps placed two metres apart to ensure social distancing while singing along to your favourite songs. The lineup of artists you can look forward to seeing at Prince's Island Park this year include favourites like Dan Mangan, The Halluci Nation, Hawksley Workman, Cowboy Junkies, Shad, and more.
Tickets are sold by the "plot" and have room for 4 adults and up to 2 children under 12.
Fringe Fest Fun
Calgary Fringe Festival | calgaryfringe.ca
July 30 – August 7
Although the Fringe Festival will look different due to their commitment to Covid safety, there will still be opportunities to take in the joy of the theatre both in person and online for 2021. This year, Fringers can enjoy one mainstage Fringe Managed Venue performance (at limited capacity), and can also take in the festival from home by checking out three different digital performance series which include a livestream of their 4 Fringe Managed Venue performances, Theatre on Demand (for pre-recorded presentations), and Fringe Hindsight 2020. The festival is also finalizing plans for "Lawn Chair Fringe", which will be an  Artist Managed Venue at Gopher Park in Inglewood.
Starry Starry Nights
Beyond Van Gogh: The Immersive Experience | calgaryvangogh.com
Opens July 30
It's likely you've heard the buzz about the incredible immersive Van Gogh exhibit that will be taking over the BMO Centre at the end of July, but if you haven't, you'll definitely want to visit the website to see what everyone is talking about! Visitors of all ages will be mesmerized by Van Gogh's famous works as they are projected on the walls and floors all around. Listen to Van Gogh's own words set to a symphonic score as you wander through the masterpieces of this historic artist and imagine yourself as part of one of his masterpieces.
Do you have plans to attend any of the events from our list? Are you looking forward to something we forgot to mention? We'd love to hear your thoughts in the comments!
Tagged under: summer in calgary,events in Calgary,calgary events,calgary activities,calgary in july,july in calgary
Category: events,attractions