March break 2019 is just around the corner (March 11–15), and if you're still trying to find a fun camp to keep your kiddo occupied, we've got you covered! We've rounded up some awesome March break camps in Toronto's west end and downtown areas that will keep your kids engaged and entertained all week long. Whether they're into sports, STEM, the arts, animals, or acrobatics, you'll find something for everyone on the list below.
Camps are full-day unless otherwise noted. Be sure to double check times when registering: most camps run from 8:30 or 9 am to 4 or 4:30 pm, but timing may vary. Extended care is available in some cases, with early drop-off and/or late pick-up for an additional fee.
The boundaries of camps included here are Etobicoke to the west and east to Yonge Street. This includes camps at the Harbourfront Centre, at the ROM, in Chinatown and in the Annex. See and North Toronto Camps for camps north of Eglinton Avenue. Toronto East End camps round-up coming soon!
Visual Art Camps
Hosted by three of the city's art schools, these camps give kids the opportunity to explore their love of art through painting, drawing, sculpting, and more.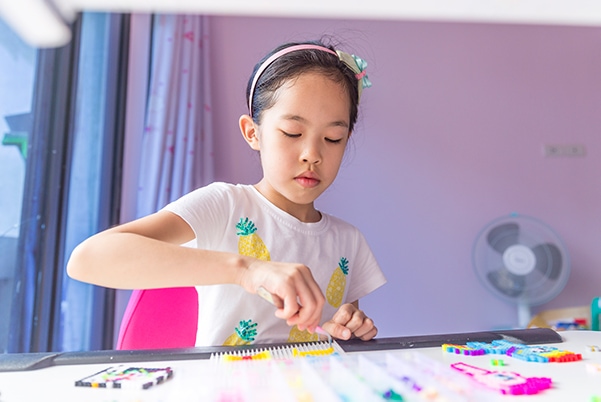 This Junction-area art store and school offers a day camp with a different artistic theme for each day of March break week, including sketching exercises and studio time, plus outdoor play. Ages 8–13
Students explore drawing, painting, printmaking, sculpture, and more during the week, ending with an art exhibit on the last day. Half-day and full-day options available. Ages 4–13
Charb Arts (Roncesvalles Village)
This March Break, Charb Arts focuses on imagination! Kids will create mini 3D globes and learn about the city they call home. For an extra dose of fun, campers will end each day with a fun indoor or outdoor dance party. Ages 4–9
Performing Arts Camps
All the world's a stage when you spend March break at theatre camp! Kids will spend the week singing, dancing, and acting while building their self-confidence and making new friends.
View this post on Instagram
Kids will learn the art of self-expression at KCM's Triple-Threat Arts Discovery Camp. The week-long, half-day program includes singing, art, folk dancing, instruments, improvisation, and more. Ages 4–8
Give your kiddo a chance to shine during Mini Musical Theatre Camp at Broadway Arts Centre. Kids will spend the week singing, dancing, acting, doing crafts, playing theatre games, and more! The week ends on a high note with a production of The Wizard of Oz for family and friends. Ages 4–10
Music camps for kids include Instrument Exploration (ages 4–5 and 6–7); a musical-theatre camp (ages 8–10) incorporating singing, movement, and building costumes and sets; and a camp that combines French language learning and music exploration (ages 5–8) in partnership with Alliance Française. Ages 4–10
The name of the game is improv all week at The Second City. Kids play theatre games and learn to think on their feet, developing self-confidence and creativity. Beginners welcome. Ages 7–17
Budding actors will have a blast participating in this week-long camp that focuses on plays, mime, improvisation, theatre games, musical theatre, and work with simple sets and costumes. Camp concludes with an end-of-week performance for parents, friends and relatives. Outdoor games and activities are also included. Ages 6–14
Celebrate all things nerdy (and awesome!) at this unique camp that explores the many sides of nerd culture. Campers will learn about a new "nerd-dom" each day, including comic books, theatre, gaming, and more. Ages 6–11
Sports Camps
These high-energy camps are just the ticket for active kids who are looking for an exciting new challenge.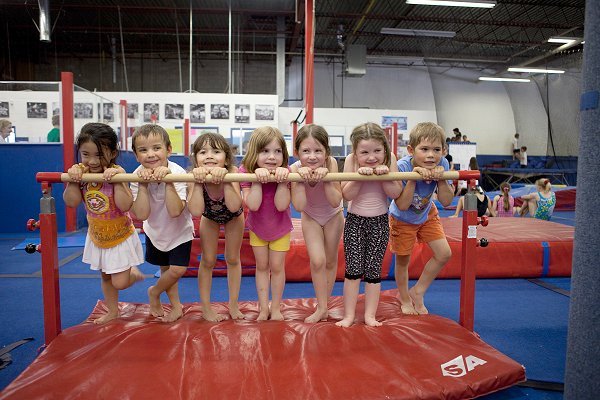 Kids learn basic gymnastic movements as they participate on all apparatus, moving through various circuits and activities that promote body awareness, coordination, balance, and agility. Half-day and full-day options are available. Ages 4 and up
March break day camp at this indoor rock climbing gym is packed with climbing games, lessons, crafts, and outdoor activities. Ages 6 and up
Kids learn aerial and acrobatic arts, including aerial silks, trapeze, hoop, tumbling, games, and crafts and more at this circus skills studio. Ages 6–12
Academic and STEM Camps
A break from school doesn't have to mean a break from learning! Inquisitive kiddos will enjoy a week of exploration and skill-sharpening at one of these educational camps.
View this post on Instagram
MakerKids (Bloor West Village)
Kids learn coding, robotics, and Minecraft, and collaborate with others at this March break camp—a "sampler" of STEM activities, with a different focus each day. Grades 1–2 and Grades 3–8
Give your child a chance to sharpen their writing or typing skills this March break at one of the two academic camps hosted by Ruth Rumack's Learning Space. In Keyboarding, kids in Grade 3–8 will learn about proper posture and positioning, as well as strategies to improve their speed and accuracy. Alternately, the Written Expression camp for kids in Grade 3–6 focuses on the foundations of paragraph writing, and how to construct well-written sentences. Note that both camps run for two hours only, from Monday to Friday. Grades 3–8
Nature, Animal, and Multi-Activity Camps
These unique March break camps will have kids learning about history, exploring the great outdoors, getting up close with animals, and more!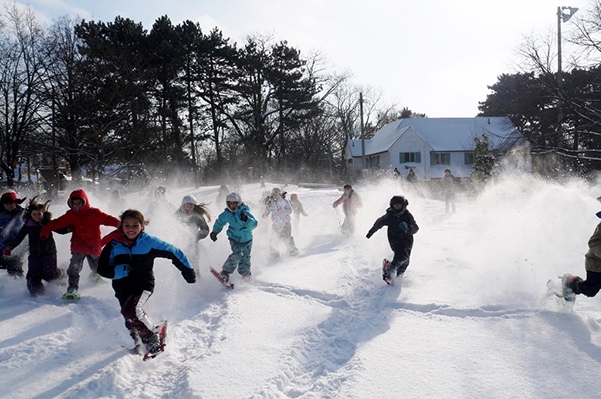 Team-building, outdoor play, active indoor games, arts and crafts, and fun projects are all part of Kidz360's day camp. Ages 5–12
Children can discover Victorian gadgets and design in a week of activities, projects, cooking, and exploration at this City of Toronto Discovery Camp. Ages 7–10
Harbourfront Centre hosts a wide selection of March Break camps, with different themes like fashion, theatre/improv, camp by the water, Dungeons & Dragons, and creative writing, under the umbrella of Performing Arts Camps, Visual Arts Camps, Exploratory Camps, and Specialty Camps. Ages 4–15
Children explore the park through hikes, games, and crafts. Most activities take place outdoors. Register by day or by week. Ages 6–10
The theme at this March break camp is Super Builders! Kids explore different building materials like cardboard boxes and play-dough and end the week with some fort-building fun. Craft projects, active indoor gym time, and outdoor play round out the week's activities. Ages 4–8
All camps include hands-on interactions with rescue animals. Little Lambs camp (ages 4–5) focuses on learning about different animals. Animal Doctors (ages 6–8) teaches animal health and care. Vet Explorers (ages 9–11) teaches the basics of veterinary medicine. Register for two or more days; full-day and half-day available. Ages 4–11
The Royal Ontario Museum has camps for ages 5 and up, but they are so popular that as of this writing, almost all camps are already waitlisted. For ages 6–7, there are spots still available in the Weird Science and Time Warp camps, and for ages 11–14 in the Under the Microscope camp. Ages 5–14
This post originally appeared on Help We've Got Kids
Tagged under: Toronto,march break camps
Category: camps