Despite what you might think, the phrase "winter fun" does not have to be an oxymoron. It is possible to enjoy the outdoors even if you're not into fort building, snowball fights or winter sports.
If you want your kids to get outside more this winter, and if you're determined to learn how to embrace (or at least tolerate) the season, here are a few suggestions for family fun. And because there will be days when you're just not feeling it, we've included some indoor options as well. You're welcome.
In or Just Outside the City:
Ice Skating
Practice your pirouettes amongst the city lights (and get the obligatory Toronto sign selfie) at Nathan Phillips Square.  Or head south to Harbourfront Centre and the Natrel Rink where the friendly staff at Boxcar Social can recommend a great new-world wine, craft beer or coffee to take the edge off your skating experience.
Tobogganing
Riverdale Park in Toronto is a hill with a view and a popular spot for locals. Watch the sun set as you speed down the slopes then head across the street to warm up at The Rooster or walk five minutes south to Chinatown at Broadview and Danforth for lots of great restaurant options. Outside of downtown, check out Cedarvale Park (multiple hills), Crestview Park (lit for evening fun), or Centennial Park (steep angle, best for experienced riders).
Toronto Zoo
The Toronto Zoo is an all-season attraction but winter is the best time to see Canadian and Tundra animals in their natural state. After that, warm up in one of five tropical pavilions and be sure to check out Canada's only giant panda cubs before they leave Toronto forever in
Snow Tubing at Snow Valley in Barrie
Snow Tubing has exploded in popularity over the last few years and once you go you'll understand why. Head to Snow Valley and buy a set number of single rides (rides can be shared amongst multiple people) or a 2 or 4-hour package in the Kid Zone. Kids must be 42" tall to ride the lifts. Bring your own helmet or rent for $10.
Two+ Hours Outside the City
Winterdance Dog Sled Tours
Come for the sledding and stay for the snuggles. With more than 150 purebred Siberian Huskies on site at Winterdance, you're sure to fall in love. Owned and operated by a husband and wife team in the Haliburton Highlands, Winterdance offers several different options to experience the beauty of the area, from 2-hour trips to multi-day excursions. Mush!
Ice Skating Trail at Arrowhead Provincial Park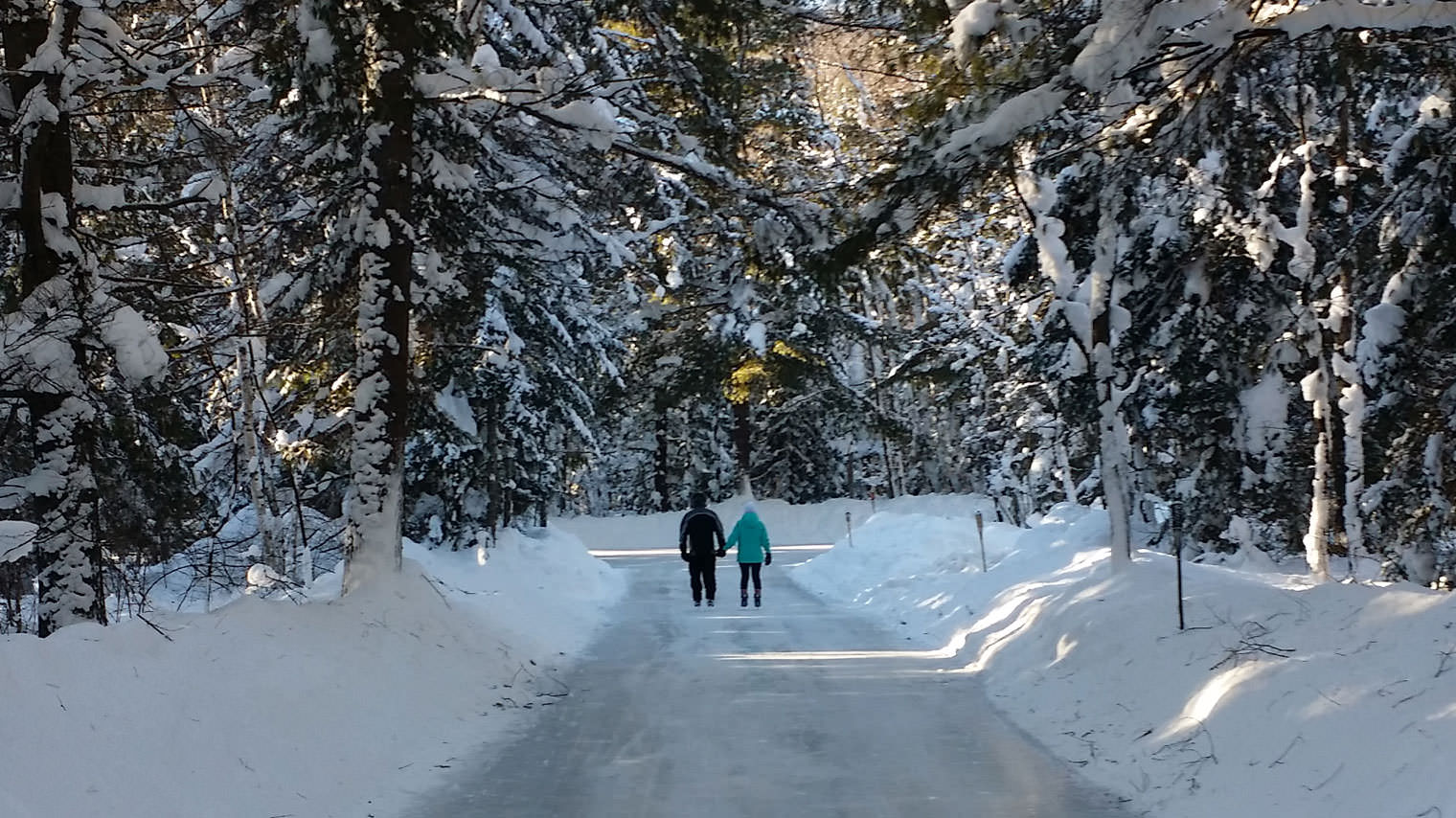 Shortly after opening in 2012, this storybook experience quickly became one of the season's must-do activities. The 1.3 km trail winds through a lush Muskoka forest, thick with picturesque evergreen trees. Try visiting through the week or on Sundays to avoid being turned away.
Indoors in the City
SkyZone
For those days when burning energy is the number one priority, treat the kids to an hour or two at this indoor trampoline park where they can bounce, flip and throw soft things at each other to their heart's content. Locations in Toronto, Vaughan, Mississauga, Whitby, St. Catherines and Kitchener. $16.99 for one hour.
Toronto Marlies
Toronto Marlies hockey is professional hockey at an affordable price. Tickets to see the Maple Leafs of tomorrow start around $20 and great rates for groups and suites are available. Don't forget your foam finger!
Tagged under: Sleigh Rides at Blue Mountain,Ice Skating Trail at Arrowhead Provincial Park,Winterdance Dog Sled Tours,SkyZone,Toronto,GTA,Toronto Marlies,theatre,winter fun,tobogganing,ice skating,toronto zoo,Snow Tubing at Snow Valley in Barrie
Category: outdoor-play