Road Trip Snacks That Travel Well
We are still living in a time of changed or different vacation plans.
But family road trips are okay!
Whether you're off to a cottage or making your way to a must-visit in Canada, you need to be sure your family is well fed on the way and road trip snacks are essential.
Here are 4 road trip snacks that travel well:
Baked Pizza Taquitos
This easy-to-eat finger food is filling enough to act as a meal replacement when you're travelling by car or plane. Feel free to prepare these the day before you leave, storing the unbaked taquitos in the refrigerator, covered in plastic wrap. Pop them in the oven just before you're ready to go, making sure you leave enough time for them to cool before packing in a lidded container.
Recipe Here: Baked Pizza Taquitos
Tropical Banana Bread
Craving a tropical vacation? This banana bread can just about get you there. Lower in sugar and fat than many similar banana bread recipes, yet loaded with a ton of tropical flavour, now you can let the taste of coconut, pineapple, and banana take you on that coveted mini-vacation to the beach.
Recipe Here: Tropical Banana Bread
Salted Honey-Roasted Chickpeas
That can of chickpeas sitting in your cupboard is hiding a secret: once roasted, they will become an addictive and savoury snack that's perfect for packing into small containers and eating on the go. A good source of protein and fibre, these are ideal road trip snacks that will help to keep the family feeling full a little longer.
Recipe Here: Salted Honey-Roasted Chickpeas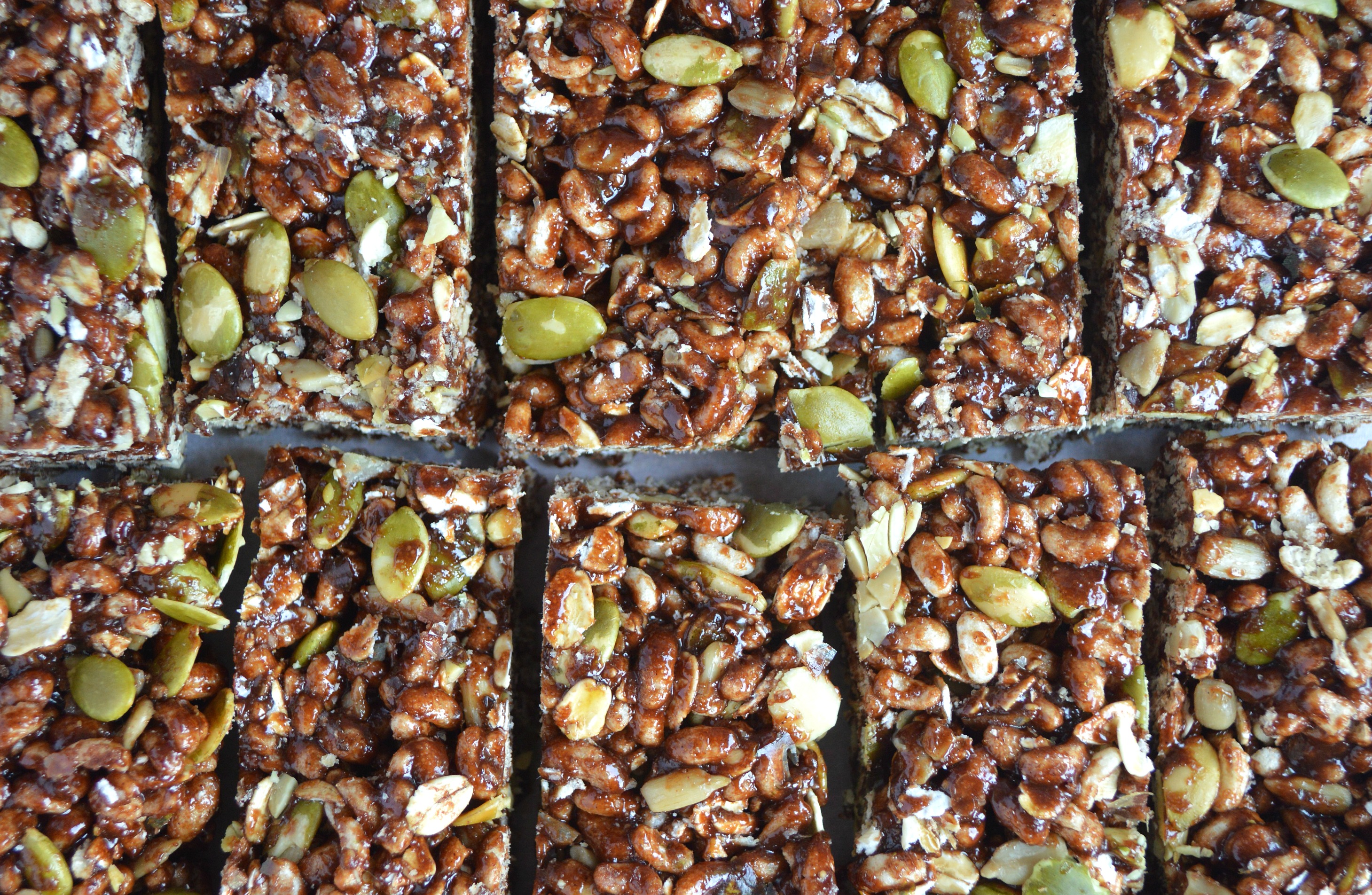 Seed & Cereal Bars
As far as road trip snacks go, these are pretty close to perfect. They're crispy-chewy cocoa peanut butter bars that are loaded with filling ingredients that also happen to be good for you. Cut and wrap them individually or pack them into a large resealable container for perfect road trip snacks that won't crumble all over the seats.
Recipe Here: Seed & Cereal Bars