Make Your Own Baby Food: Easy Scrambled Eggs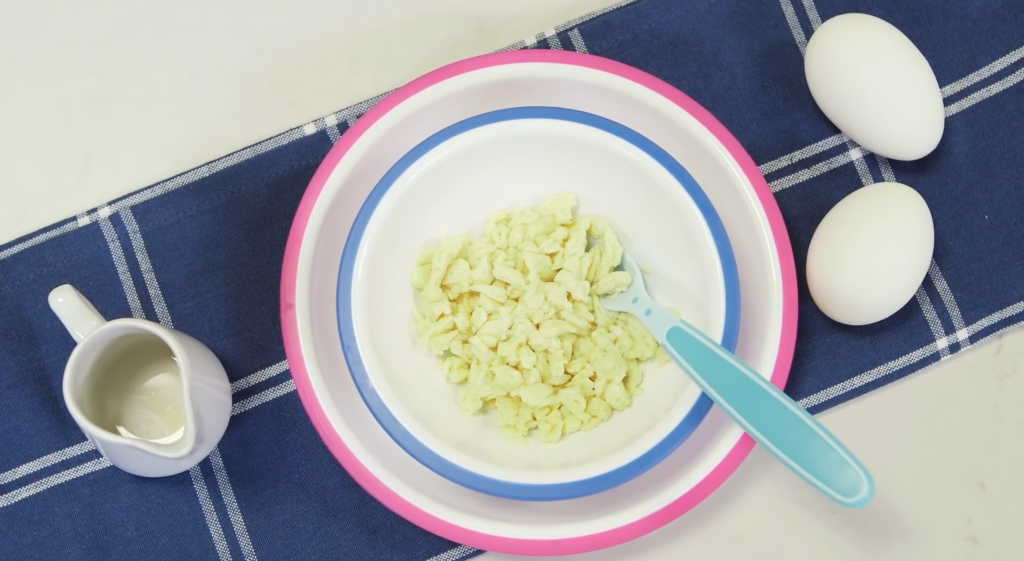 Did you know that Health Canada, the Canadian Paediatric Society, Dietitians of Canada and the Breastfeeding Committee for Canada now recommend introducing whole eggs'€"that'€™s both yolks and whites'€"to your baby starting at six months of age? Although it was previously believed that moms and dads should hold off introducing egg whites until babies were 12 months of age, experts now agree that introducing whole eggs at six months of age may actually help lower the chance of your baby developing an egg allergy.
This recipe could not be easier and uses only two simple and pure ingredients: eggs and either breast milk or formula.
Easy Scrambled Eggs
You'€™ll Need
1 large egg
2 Tbsp breast milk or formula
Prep and Cook
Crack egg into a bowl and whisk well. Add breast milk or formula and whisk until well combined.
Heat a non-stick skillet over medium heat and add egg mixture. Use a spatula to move egg mixture around in pan to scramble as it cooks. Keep cooking until eggs are completely cooked through.
Use spatula to transfer eggs to a plate to cool. Chop into tiny bits and serve to baby.
For more information on the new guidelines and ideas on how to incorporate eggs into your baby'€™s diet, please click here.