Sweet Potato and Split Pea Soup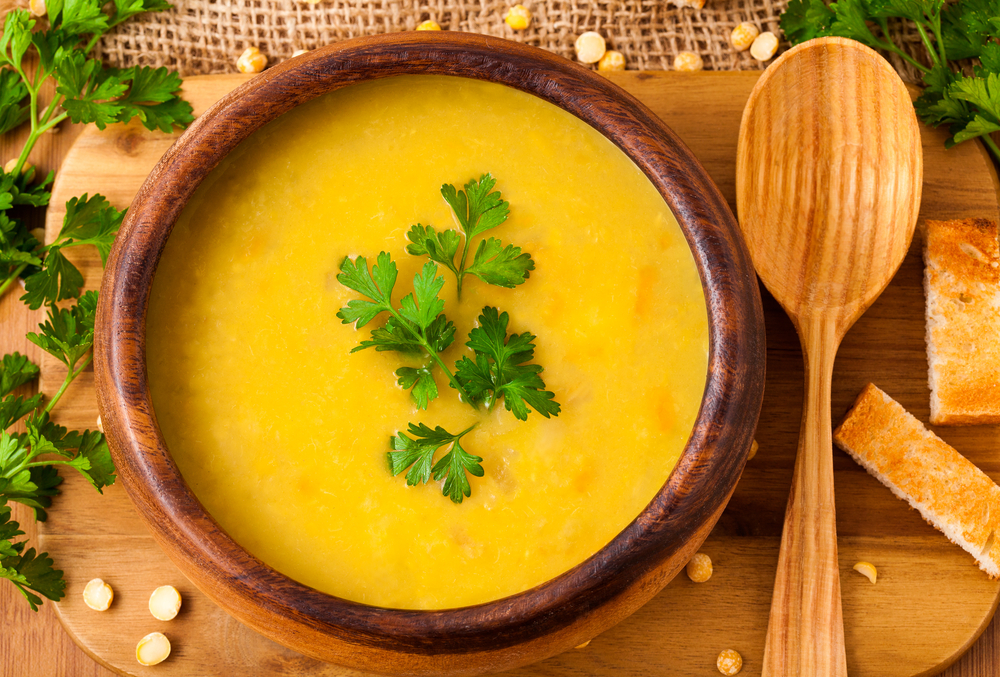 You'll Need
1 cup dried yellow split peas

1 litre vegetable or chicken broth

1 medium sweet potato, peeled and cut into ½ inch slices

1 to 2 Tbsp canola oil

1 medium yellow onion, chopped

1 tsp curry powder

½ to 1 tsp ground cumin

1 Tbsp lemon juice

Sea salt and pepper to taste
Prep and Cook
Soak the peas in water to cover overnight. Drain and rinse.

Bring vegetable broth to a boil in a medium pot. Add soaked peas and sweet potato slices. Reduce heat to a simmer and cover. Simmer for an hour.

Heat oil in a skillet over medium heat. Add onions, curry powder and cumin and cook for 10 minutes, stirring often. When sweet potatoes and peas are tender, add the spiced onions to the pot. Stir and cook 5 minutes more.

Allow the soup to cool for 10 minutes, and then purée the soup with an immersion blender. Season the soup with lemon juice salt, and pepper to taste.